Your wedding counts as one of the most special occasions of your life. When hiring your wedding vendors, you want to be sure that whoever you choose envisions what you plan for your big day and turns them into reality. Hire professionals who are going to deliver a unique ceremony as you relax and enjoy every moment of the beginning of your new line with your partner. This is particularly true if you are looking for a Sydney Marriage Celebrant. A registered marriage celebrant will conduct your wedding and take you through the process of a civil ceremony.
Training and Qualifications
Getting the right wedding celebrant can make your occasion the most memorable occasion of your life. There are thousands of celebrants in Sydney and identifying the most suitable candidate doesn't have to be hectic if you know how to go about the selection process. Start by checking that the candidates you've shortlisted are appointed and registered by the Attorney General's Department. It's a role with many legal responsibilities, so you have to ensure they have the relevant training and qualifications.
Get Recommendations
Ask around. Consult your colleagues, friends and anyone who's recently had their wedding conducted by a celebrant. Word of mouth recommendations are always the best as the high chances are that you'll get unbiased reviews.
Before making your final choice, consider a few things. Decide whether you want a male or female celebrant or if it doesn't matter. Don't assume your partner will want the same as you. Consult with him or her.
Specialization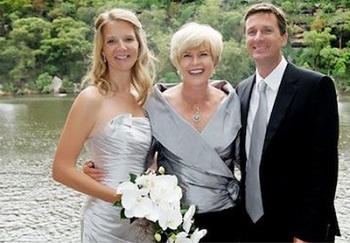 Ask the celebrant how they plan to conduct the ceremony and if they specialize in any kind of ceremony. Much like other vendors, celebrants vary greatly from one another. If the celebrant needs to have knowledge in or represent certain customs and religion, you should be able to find a specialist.
Most celebrants will tell you about their experience, and some will even show you photos of previous ceremonies they've conducted. It's crucial to hire a competent professional who is willing to provide verifiable references.
Cost
To avoid surprise bills, ask for several quotations from prospective celebrants you've shortlisted. Different people will have varying charges so make comparisons based on whether you think you'll get the best value. Prepare a budget and look for someone who can offer excellent services you can afford.
Start your search early enough so you can get to know Sydney Marriage Celebrant in advance. You want to work with someone you can easily talk to and communicate your ideas. Also, ensure the person you hire presents themselves well as a professional.