Weddings are considered the most auspicious events of one's life. For this reason, each wedding moment should be captured in a unique and professional way. Hiring the right person to take photographs at your wedding goes a long way towards ensuring these moments are captured in a way that ensures they remain in your family for generations to come. Here are some benefits that come with hiring Melbourne photographers.
Style
Before hiring a wedding photographer, look at their style of photography and decide whether it works for you. If you already have an idea of what types of photographs you'd want for your occasion, then find out whether they are comfortable with that style, or whether you'll need to look elsewhere.
High-end Devices
Melbourne wedding photographers take their jobs seriously and have invested thousands of dollars on quality equipment. A good photographer should have backup equipment in case anything fails during the event. This prevents the whole thing from coming to a stand still.
Organized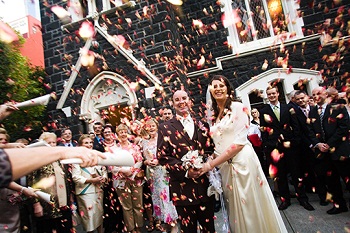 One thing you'll notice about wedding photographers in Melbourne is that they are very organized. Each one of these professionals understands the competition and knows the importance of making the client happy. They know how to keep time and try hard to keep you comfortable throughout the entire wedding.
Reliability and Communication
Melbourne wedding photographers will engage the entire bridal ceremony members in a friendly and compassionate way. This not only helps them capture moments naturally, but also ensures you as the client, enjoy your time with them.
Conclusion
Never hire the first wedding photographer you come across. Since you are likely to use the internet to locate a photographer, avoid falling for catchy buzzwords and flashy web designs, and instead, ask for portfolios and references. Go that extra mile and call some of the references provided and find out what they have to say about the service they received.
It would also be wise to go for a Melbourne photographers that has had enough experience in the industry. This is not to say that newly established photographers won't service you well — it's just that, the more experienced a photographer is, the better the results ought to be.